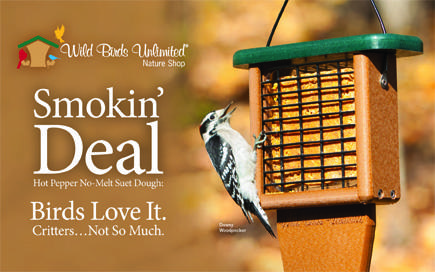 All Suet, Bark Butter, and Suet Nuggets
15% Off Now-July 20
Think of suet in the summer as ice cream for birds...you eat it all year, but it's even better in the summer! Like ice cream, suet is high in fat which is a very important source of energy for birds, especially when they are feeding young chicks and preparing to have even more! And yes it can
melt like ice cream but we have suet doughs that don't melt AND we have doughs that squirrels and raccoons don't like!
*Valid only in Springboro. Offer expires 7/20/14.