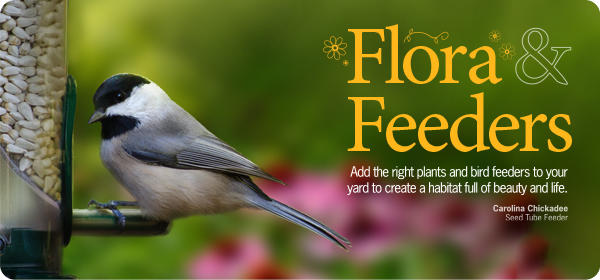 Mixing It Up for the Perfect Yard
Many plants produce fruits and seeds that birds use for food, but not all plants are equal in a bird-friendly habitat. Native plants also attract and feed lots of native insects, an essential element that many bird parents need to successfully raise their young.
By using more native plants to landscape your yard (and some strategically placed feeders), you can create a haven for nesting birds.
Wild Birds Unlimited is proud to be the Champion for the National Wildlife Federation® Certified Wildlife Habitat program and a sponsor of the Birds Canada Gardening for Birds conservation initiative. Through these programs, you can learn how to create a habitat that will bring more birds and more joy into your world.
How Cool is That! - Foundational Feeders
---