Keep Your Feeders Clean & SAVE!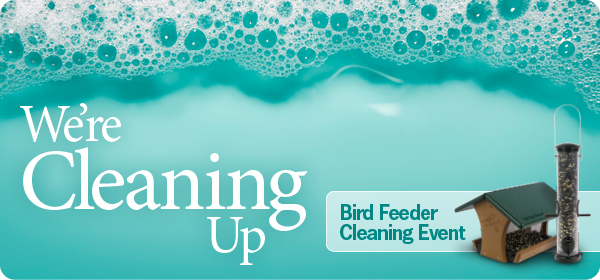 Announcing the WBU Springboro Feeder Cleaning Service!
Maintaining clean feeders is important for responsible bird feeding. This service is good on any Wild Birds Unlimited branded feeder. All you have to do is bring your feeder into the WBU Springboro store and pay a $5 fee to clean each feeder. The $5 fee will be donated to the USGS National Wildlife Health Center.